During the Day of the Dead celebrations in Mexico, people celebrate with music, costumed crowds and marigolds. They believe that when they dress as skeletons and take photos, it is like they are able to commune with their deceased loved ones. No one knows when this first started happening or what the original purpose was but it has been linked to agriculture-related beliefs from Mexico's pre-Hispanic era since before colonization by Spain in 1521. Catholic traditions were incorporated into the celebration after colonization by Spain.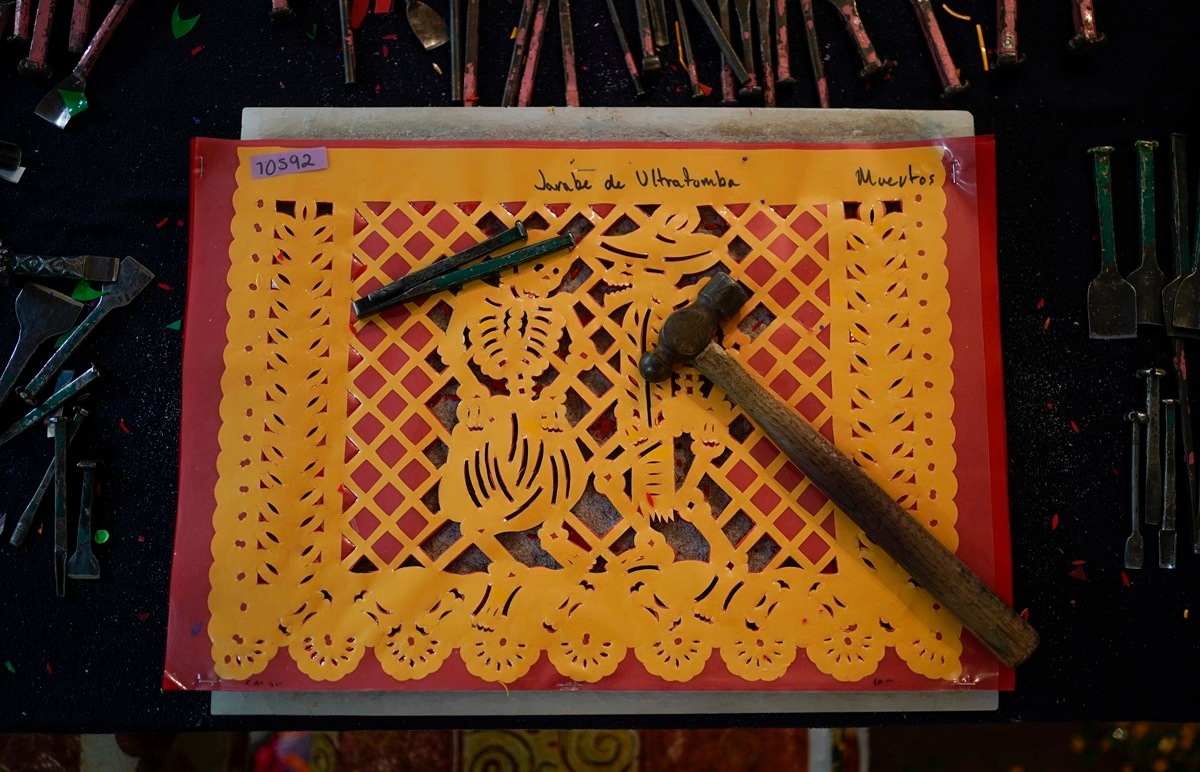 Tools used for 'papel picado', the traditional manufacture of tissue paper cut-out decorations, long used in altars for the Day of the Dead, lay on top of a stencil in a workshop in Xochimilco, a borough of Mexico City. (AP Photo/Eduardo Verdugo)
Medina said that in Mexican folklore, corn is planted underground and leads an underground life before emerging as a plant. The grain of corn is seen as a seed—like a bone—which represents the origin of life. Today, skeletons are central to Day of the Dead celebrations, symbolizing a return of the bones to the living world. Like seeds planted under soil, the dead disappear temporarily only to return each year like the annual harvest. Altars are core to the observance as well. Families place photographs of their ancestors on their home altars—similar to graves—which include decorations cut out of paper and candles. They also are adorned with offerings of items once beloved by those now gone: cigars, mezcal (a type of liquor), or mole sauce and tortillas served alongside chocolates."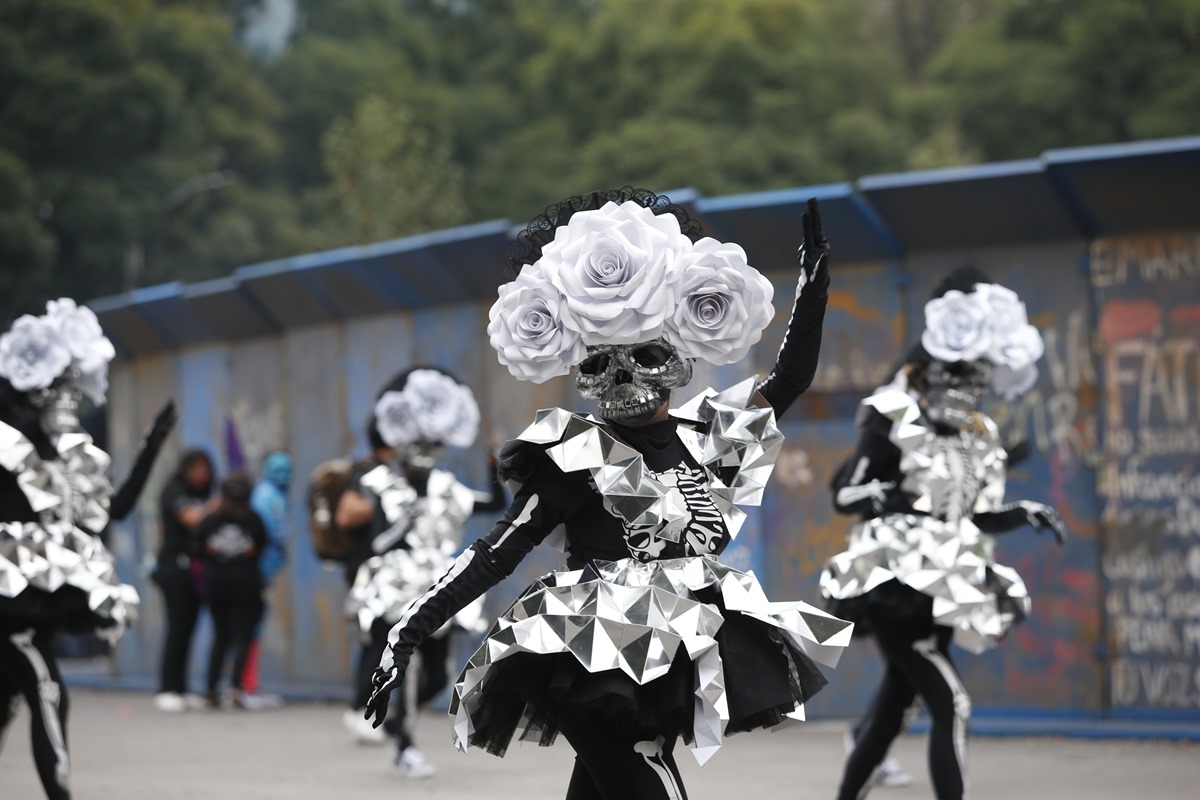 Performers participate in the Dead parade, which was inspired by the 2015 Bond movie Spectre and has become an event in Mexico City with thousands parading around giant floats, music and costumes. (AP Photo/Ginnette Riquelme)

Mexicans celebrate their holidays in various ways, depending on the region and the traditions of each family. Typically, it is an intimate family tradition observed with home altars and visits to local cemeteries to decorate graves with flowers and sugar skulls. They bring their deceased loved ones' favorite food, hire musicians to perform their favorite songs, and construct altars decorated by artisans from across the country.
On Friday afternoon in the capital city, Paola Valencia, 30, walked through the main square looking at some of the altars and explained her appreciation for the holiday: "I love this tradition because it reminds me that they (the dead) are still among us."Originally from the Mexican state of Oaxaca, she said the residents of her hometown take a lot of time to build large altars each year. They are a source of pride for the whole community.